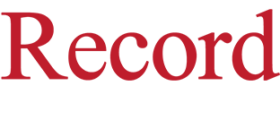 At For the Record Productions, our goal is to not just make you a satisfied client, but to provide the kind of high quality, video production and videographer services in Toronto that you'd recommend to your friends and colleagues.
Please take a moment to read some of our client testimonials.
"I was impressed with For the Record's ability to tell the story of our organization through the eyes of the people we serve. Peter and his team were able to add real value by creating a video that would not only attract donations, but volunteers, employers and corporate partners. I would recommend them to anyone who wishes to accomplish these same goals."
Deepak Soni
Executive Director
Corbrook
"Our experience with For the Record Productions was professional and positive from start to finish. For every challenge that came up, Peter and his team helped us move forward with creative, yet realistic solutions."
Julia Magnuson-Ford
Campaign Manager
Legacy Leaders Inc.
"We have had an extremely positive reaction to the sign language videos and DVDs created for us by For The Record Productions Inc. So many people visited our web site the day it was launched, the system crashed."
Barbara Hall
Chief Commissioner
Ontario Human Rights Commission
"For the Record Productions was well versed in the needs of our organization and brought a creative flair that assisted us in the marketing and promotion of our organization. Their work was of the highest quality."
Ian Edward
Executive Director
Kiwanis Boys & Girls Clubs
"The quality and accuracy of the sign language videos that The Canadian Hearing Society (CHS) has produced with For the Record Productions for our clients have been excellent. CHS has been pleased to work with For The Record creating accessible media for the Deaf community."
Kelly MacKenzie
Program Manager
The Canadian Hearing Society
"We certainly appreciate the quality of (your film) "Lost Hallway"; the story is important and it is told in an interesting, beautiful and innovative fashion."
Judy Gladstone
Executive Director
BRAVO!Fact
"Being out of province, we relied on Peter and his group for all aspects of the shoot in Ontario. We're very happy with the resulting videos and would definitely work with For the Record again".
Janet Bartz
Manager, Instructional Media
Open School BC
"Our experience with For the Record Productions was very positive. They worked within the parameters that we needed established in order to honour the culture and environment here at ROOF. We are extremely busy here on a daily basis and Peter's team successfully produced a quality product with little interruption to our daily activities".
Sandy Dietrich-Bell
Executive Director
ROOF (Reaching Our Outdoor Friends)
"Peter is able to suggest improvements during recording to make the end result even better. I think he somehow sees the final video playing while he's recording. We look forward to working with Peter whenever there's an opportunity!"
Samantha Sampson
Marketing Manager
Insurance Brokers Association of Ontario