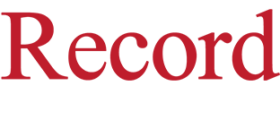 Corporate Video Production
Your brand is unique, your video should be too.
At For the Record Productions, we bring the skills and techniques developed for our non-profit clients to our for-profit clients.
This means creating engaging videos that are tailored to your business, that represent your brand in a unique way. Videos people will want to watch and share.
Our corporate Toronto video production services include:
Video Annual Reports             Marketing & Promotion
Training & Communication    Workshops & Conferences
Client Testimonials                 Web/Social Media
Non Profit Video Production
Helping you create videos that matter.
For the Record Productions specializes in working with non-profit organizations,
disability groups and agencies of government.
Whether you're looking to raise awareness, funds or eyebrows,
our team has the experience and talent to create a
video that will get the results you're looking for.
Our non-profit Toronto video production services include:
Fundraising and advocacy      Marketing & Promotion
Training & Education              Workshop & Conferences
Video Annual Reports             Web/Social Media
Sign Language Video
Making the world accessible. One video at a time.
For the Record Production is Canada's leader in sign language video production, creating accessible content for education, training and public awareness.
We have been producing videos in American Sign Language (ASL) and Langue des signes québécois (LSQ) for over 20 years. We work with local and national Deaf organizations to ensure our videos meet the highest standards of quality and cultural accuracy.
Our sign language video production services include:
Sign language interpretation (ASL & LSQ)
Voice over narration (English & French)
Captioning/Subtitling (English & French)
Hire a Camera Person
Experience when you need it, where you need it.
Camera person, cameraman, camera operator, videographer, cinematographer – whatever you call it, sometimes you just need someone to record your event, or shoot content for a particular project.
For the Record Productions owner Peter Reynolds has been working as a Toronto videographer and cinematographer for over 20-years. His experience includes news, documentary, corporate video and live events.
Gear package includes a professional HD video camera, audio, lighting and specialty equipment such as a green-screen, teleprompter and a GoPro.
Contact us for hourly and daily rates.
Drone Videography and Photography
Telling your story from a different perspective.
For the Record Productions can take your project to new
heights with our aerial video and photography services.
Unlike many drone operators, we are licensed by Transport
Canada to fly UAVs (Unmanned Aerial Vehicles) and are
fully insured. We pride ourselves on our attention to safety.
Our services include:
Corporate videos
Narrative Film
Commercials Real Estate Videos
Factory and plant tours
Aerial Surveys
Product Videography
Bringing your product to life.
A successful product video must do more that explain what
the product is, it needs to demonstrate to the audience how
that product will benefit then in the real world.
At For the Record Productions, we create dynamic, engaging
production videos for a variety of uses including:
Product Demos Training & Tutorials
Explainer Videos
Product Reviews
Kickstarter Unboxing
Remote Video Production
Even when we're not there. We're here for you.
In response to the Covid-19 crisis, we are now offering remote video services to help our clients connect with their customers, members or the general public.
This includes having clients record themselves using smart phones. We provide live coaching, remote tele-prompting software, script writing and editing services.
Some examples of our remote productions include:
Company updates
Training Videos
Public Service Announcements
Promotional/Marketing content